Leather Cleaning-Upholstery Cleaning

Call us today at (727) 202-2234
or



Visit Our Website

Fibrenew is the worldwide leader in leather cleaning & specializes in leather upholstery repair. They can restore the original color of your leather by cleaning it, as well as reconditioning it, or even re-dying it to the color of your choice. Your local Fibrenew professional can make worn and faded leather look new again. They do leather cleaning for your auto, boat, plane, home, or office.
We are mobile, and can come to you!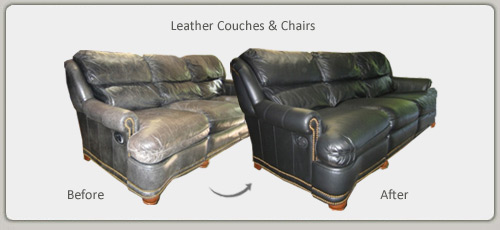 Fibernew Restores, Refurbishes & cleans leather:
» Leather Cleaning
» Repair & refurbish aircraft plastic and leather trim
» Split and broken plastic automotive door trim moldings
» Cracked, faded & loose steering wheels
» Cracked and faded dashboards
» Torn leather & vinyl consoles, armrests, door panels & furniture
» Plastic surrounds of TV's, computers & speakers
» Scratched & worn leather furniture
» Touch ups & re-dye of leather furniture, jackets & boots
» and so much more...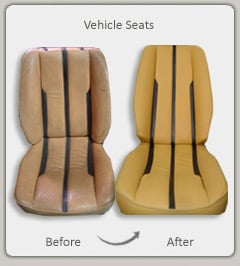 We serve the entire St Petersburg FL area including
the communities surrounding the areas below

Gulfport FL
Riverview FL
Gibsonton FL
Boyette FL
Treasure Island FL
St Pete Beach FL
Brandon FL
Bloomingdale FL
Fibrenew also does leather repair, vinyl repair, & can even repair plastic like door mouldings, side panels on doors, auto upholstery repair or dashboards. They also do furniture repair on scratched burned, ripped, or torn leather. For great prices on Euro Furniture in the Tampa_St Pete area Click Here
Bay Pines, Florida
Gulfport, Florida
Indian Rocks Beach, Florida
Indian Shores, Florida
Kenneth City, Florida
Lealman, Florida
Madeira Beach, Florida
North Redington Beach, Florida
Pinellas Park, Florida
Redington Beach, Florida
Redington Shores, Florida
Seminole, Florida
South Pasadena, Florida
St. Petersburg Beach, Florida
St. Petersburg, Florida
Tierra Verde, Florida
Treasure Island, Florida